The air-to-water heat pump transports heat from the outside air to the inside of the house, using a refrigerant fluid as the energy carrier and transmitting it through a heat exchanger.
It is a system that intelligently combines air energy (minimum 80%) and electrical energy (up to 20%). It can operate perfectly at extreme temperatures (between -15 and -20°C).
Due to their high efficiency, savings of up to 75% can be achieved, as their efficiency is around 400%, compared to 85% of an oil boiler, 90% of a conventional gas boiler, or 109% of a condensing boiler.
To achieve maximum efficiency in aerothermal energy, it should be used with low temperature systems, such as underfloor heating, fan coils or low temperature radiators.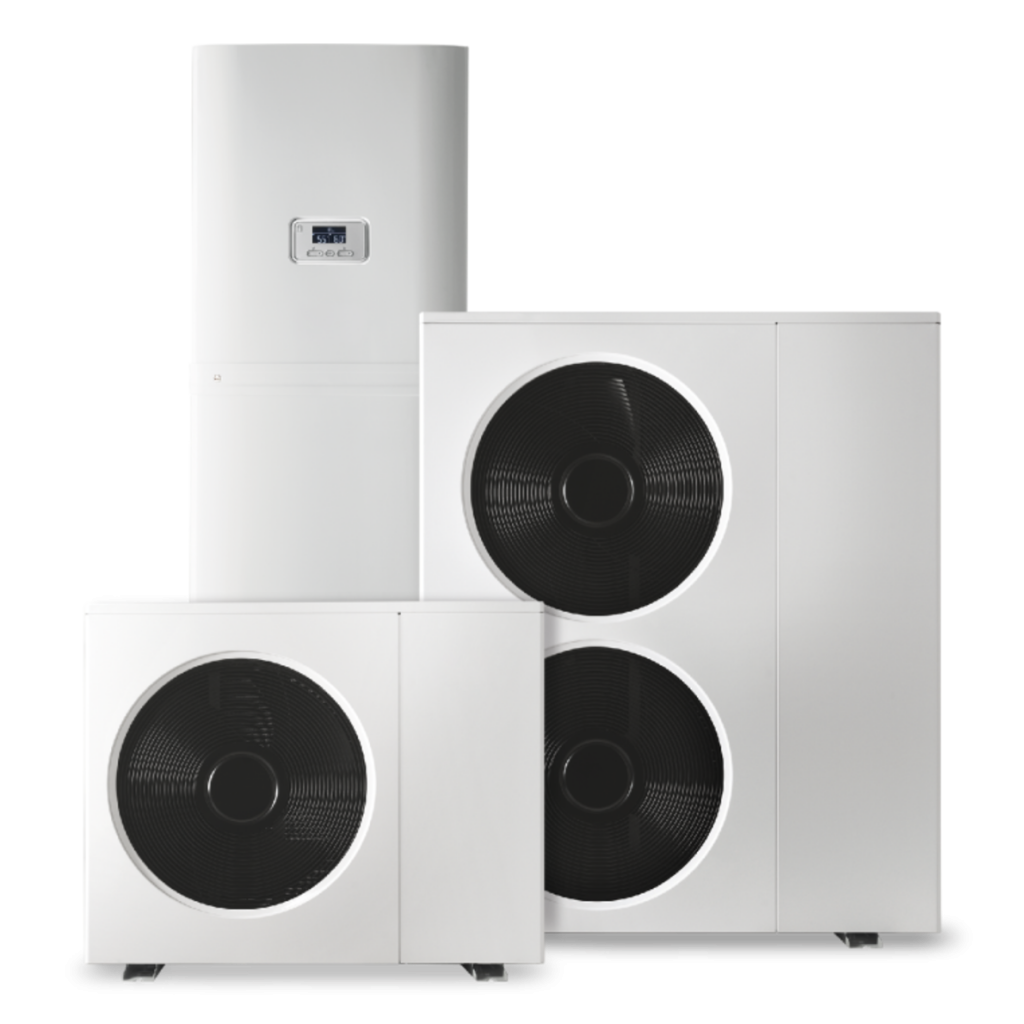 5 reasons to choose
aerothermal energy
In Instalaciones Carabantes we work with all manufacturers of aerothermal boilers, not having exclusivity with any, so we will always advise you on the installation of the best option that suits your needs and possibilities.
With a single system you will enjoy heating in winter, cooling in summer and domestic hot water production all year round.
It is a system compatible with solar panels or any type of boiler, as most of its energy is obtained from the outside air.
It is a clean and ecological source of energy, respectful of the environment, as it has no direct CO2 emissions into the atmosphere.
Aerothermal heating is a very efficient, quiet and low-maintenance air conditioning system.
These systems work best on a continuous basis, which allows a constant temperature to be enjoyed without cold or hot peaks.
If you are interested in the installation of aerothermal boilers, do not hesitate to contact us and a technician will visit you to make a study.